CityScope 2017 is quickly approaching. I want to give you 4 reasons you should sign up today…
1. CityScope has been redesigned
Downtown Fresno has recently been the focus of much community development effort and for good reason. It is the core of our city, but since it continues to see investment we thought we would take CityScope to a different area of our city. This year we will be focusing on the Southeast and Central areas of Fresno. There we will hear from folks in the Leavenworth, Rowell, and Jefferson neighborhoods. Next, we will walk and drive to 3 distinct neighborhoods.
2. Debut of the Every Neighborhood Drive Tour: an audio learning experience
For months our ENP staff members have been scheduling, organizing and collecting stories from around the city to create a new audio driving tour. We will do a full unveiling in January, but this will be the first run-through. Be the first to experience it!
You will hear from over 30 church, city and community leaders during this audio tour.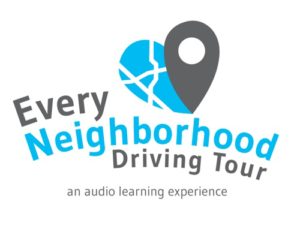 3. Learn How the Prophet Amos Speaks to Us Today
Doing a manuscript study of scripture is one of the richest ways to explore the Biblical text. Journey with us as we take a deep dive into the book of Amos. I promise it will push on you in good ways!
4. Stories & Food
Last, but of course, not least we are going to hear some powerful stories of impact. We will also eat some delicious homemade Mexican food prepared by a group of Jefferson neighborhood parents who are working hard to understand, connect and change their community.
If you want to learn more about God's heart for the city and how you can get involved, CityScope is right up your alley. CityScope is designed to be a perfect place for small groups or individuals to be better equipped, knowledgeable, and to find a place of connection to holistic gospel transformation in our city.