Partnership Resources
Below you will find the forms, documents, and resources that might be helpful for you, our wonderful partners!
Forms & Curriculum
If you are interested in ordering Saturday Sports T-Shirts for your volunteers (at your own cost) we have templates for that. Email andrew@everyneighborhood.org for the files.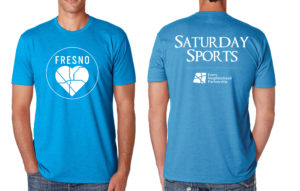 Games & Activites
Bible Stories
Character Talks
Consider coordinating your talks with the district's monthly Pillars of Character:
August/September: Responsibility
October: Trustworthiness
November: Citizenship
December: Caring
January: Fairness
February: Respect
March: Respect
April: Trustworthiness
May: Caring
June: Citizenship & Fairness
Here is a link to a website with great resources for Character Lessons & Activities.
Crafty Websites
Finding ways to bless the staff and students in meaningful ways becomes much easier as you spend time on the school campus and become aware of the needs and opportunities.
Making yourself available and asking how your church can help are great first steps in finding ways you can bless a school in very intentional ways.
The possibilities are endless. The impact is great!
Here are a few ideas. Want to see what others have done?
For the Teachers and Staff
Bring bagels or donuts – just because!
Host a breakfast of BBQ for the staff
Help with the school carnival
Help teachers with classroom set-up or class projects
Volunteer to help with the Spelling Bee
Help with the Christmas Program
Create a supply closet for teachers
Help after school with sporting events
Help in the library or office
For the Children
Volunteer in a classroom a few hours a week
Read to children or listen to them read to you
Help kids with their math facts
Sit next to a child who is easily distracted
Help kids after school with their homework
Coordinate activities with kids at recess
Make snack bags for the kids during testing week
Purchase supplies for kids in need
Help with a class party
Volunteer to help with field trips
Collect food for families
Collect coats, shoes, socks, or backpacks
Start a Good News Club or Leadership/Mentoring Club
For the School
Plan a school beautification project! (Community Outreach Project – Talk to us!)
ENP Tools & Carnival Supplies
ENP exists to help you impact your community. The following items are available free of charge to our partnership churches and organizations for use in neighborhood outreach events. Make your request through the link below.
After you request supplies you will be contacted to confirm your request. Items must be returned clean, within 3 days following your event.
For questions email: info@everyneighborhood.org
Tools
Partnership Resources